MERRYLAND HIGH SCHOOLS ENTEBBE
"Strive To Excel, God Perfects"
DIV 1: 106 DIV 2: 35 DIV 3: 9
To offer a holistic education for self sustenance and service above self
To be a model school with modern infrastructure and study programs, which meet international standards so as to produce disciplined, skilled and enterprising graduates
Strive To Excel, God Perfects
Merryland High Schools are private boarding mixed '0' and 'A' Level Secondary Schools, established on a firm Christian foundation and exceptionally Solid Education Excellence with the ambition to become the best Senior Secondary Schools in Africa. Both campuses offer Sciences and Arts subjects, admitting students from all backgrounds within and outside Uganda. The main campus (Kigungu) was founded in 2001 and 2012 for Katabi campus.
Kigungu campus sits on over 60 acres of land in Entebbe Municipality Division B, just 3Km after Entebbe International Airport at the shores of Lake Victoria. We praise God for the natural, conducive and ever green learning environments with fresh Lake Victoria breeze. Katabi campus sits on over 15 acres of land in Entebbe Municipality Division A, near the shores of Lake Victoria. The campus is located 2Km off Kampala – Entebbe highway at Entebbe Mayor's Garden along Wava Busambaga road.
Merryland High Schools at a Glance
A message From The Director
I concur with Stuart Johnson when he coins that, "Our business in life is not to get ahead of others, but to get ahead of ourselves, to break our own records, to outstrip our yesterday by our today." – Dr. Dalton Ssegawa Elijah.
Admission is ongoing at our campuses in kigungu and katabi in all classes. You can also apply online by clicking ...

Term One 2023 will start on Monday 6th February 2023. All students are expected to report on this date as ...

The Secondary Education in Uganda is a six year cycle from Senior one to Senior six having learners with average age between 14 years and 19 years. It is one of the options for forward progression under Uganda's education system.  
Computer Science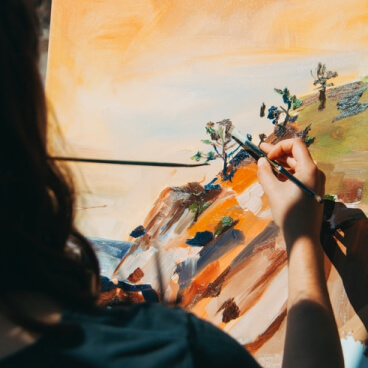 Fine Arts
Humanities
History
Mathematics
Science
Student Life and Activities
Fieldwork is usually concerned with careful observation, recording of information (e.g. through sketching and describing the features, patterns and processes that make up the environment). At Merryland High Schools, Entebbe, we encourage students to use all their senses and not be slaves to completing worksheets. Given our wide school environment, students are taken around to observe, sketch and think carefully about what they are seeing.
We also organize out of school trips like to Kenya, Tanzania, Rwanda, Western Uganda and many other parts of the country to enhance teaching and learning.
News Agency Club is one of the many co-curricular clubs amongst others like the drama club. News Agency Club is a journalism oriented club with the motivation to produce future journalists. Students are trained on how to collect, edit and report events. With support from media houses in Uganda, the club has been able to produce media personalities in the country.
Games and sports competitions are a big part of co-curricular activities. You cannot separate it from Merryland High Schools, Entebbe. Since 2001, our goal has been to be the leading and model school in academics and sports. We have registered great success in the field of sports in our numerous disciplines internally and nation – wide. We have participated in Football, Netball, Basketball, Volleyball, Rugby, athletics and many others.
Stay updated with what's happening at Merryland High Schools Entebbe